QUITE EASILY.
Click here for screening tools for sleep apnea.

THE SLEEPSITE NAVIGATOR MENU

INFORMATION ON SPECIFIC SLEEP DISORDERS

INFORMATION FOR OTHERS:

---

AND FOR MORE INFORMATION: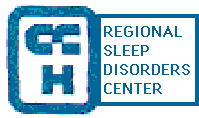 COLUMBUS COMMUNITY HEALTH
REGIONAL SLEEP DISORDERS CENTER
Accredited by the American Academy of Sleep Medicine.
Robert W. Clark, M.D., Medical Director
1430 South High Street
Columbus OH 43207
Tel: [614] 443-7800
Fax: [614] 443-6960
© Copyright 2006 Robert W. Clark M.D. Inc.