Sleep Apnea, Snoring, Narcolepsy,
Insomnia and Other Sleep Disorders.

THE SLEEP SITE
BRINGING SECRETS OF THE NIGHT TO THE LIGHT OF DAY...
Understanding the symptoms of sleep disorders.
THE SLEEP SITE HAS BEEN REVISED AND UPDATED.
CLICK HERE TO VISIT THE NEW SLEEP SITE!
SLEEPINESS - 2.

How can the causes of sleepiness be defined?

A CAREFUL HISTORY COMES FIRST!--AND IT SHOULD INVOLVE:

-Analysis of specific symptoms, such as those related to disturbances of REM sleep.

-Looking for possible life events, medications, other illnesses and any other factors that may have
been factors in causing or aggravating the problem.

A PHYSICAL EXAMINATION SHOULD BE PERFORMED.

-Specific abnormalities should be sought that could help identify the likely cause of the person's
sleepiness.

-Certain diagnostic tests may be helpful. For example, exclusion of abnormal thyroid function is
important, since hypothyroidism (which can cause or worsen sleepiness) is both common and treatable.

SLEEP CENTER STUDIES ARE VITAL IN MOST CASES--PARTICULARLY IN VIEW OF THE EXTRAORDINARY PREVALENCE OF SLEEP APNEA, AND THE FACT THAT SLEEP APNEA CAN PROVE DANGEROUS IF NOT DIAGNOSED AND TREATED.

-In all cases, monitoring of overnight sleep (polysomnography) is important: to look for a wide variety of possible factors that could be making sleep ineffective. Sleep stages, breathing, heart rhythm and leg movements are among the most basic parameters routinely measured, and a number of additional body functions should be evaluated concurrently if warranted.

-Particularly if the individual's sleepiness has arisen not from disturbed sleep, but instead, from abnormalities in brain mechanisms responsible for maintaining alertness, an additional test (the multiple sleep latency test or MSLT) is performed. It involves monitoring of four or five brief nap sessions during the day following an overnight polysomnogram: to determine how rapidly the patient falls asleep, and to look for the inappropriate occurrence of REM sleep in multiple naps (which can suggest narcolepsy and other causes).

Sleep center studies are safe to the point they can even be done in small infants!--and the amount of valuable information that they provide is often astounding. They frequently are the essential keys to resolving serious problems of impaired alertness.

---
THE SLEEP SITE NAVIGATOR MENU
INFORMATION ON SPECIFIC SLEEP DISORDERS

INFORMATION FOR OTHERS:

---

AND FOR MORE INFORMATION: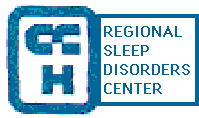 COLUMBUS COMMUNITY HEALTH
REGIONAL SLEEP DISORDERS CENTER
Accredited by the American Academy of Sleep Medicine.
Robert W. Clark, M.D., Medical Director
1430 South High Street, Columbus OH 43207
Tel: [614] 443-7800
Fax: [614] 443-6960
© Copyright 2006 Robert W. Clark M.D. Inc.