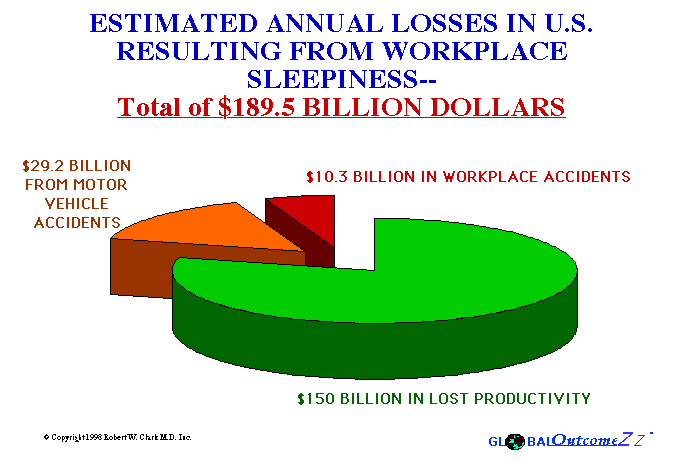 WHERE WILL YOUR ORGANIZATION
FIT WITHIN THIS GRAPH?
HAVE YOUR RISK MANAGEMENT STRATEGIES ADDRESSED
THIS MAJOR THREAT TO YOUR BOTTOM LINE?
---
--Sleepy workers increase health care and liability costs...while reducing productivity.

--Sleepiness is likely to pose a greater threat to your organization than substance abuse.

---

To learn more, visit:

THE SLEEPSITE
FOR BUSINESS AND THE TRANSPORTATION INDUSTRY.
---
---
COLUMBUS COMMUNITY HEALTH
REGIONAL SLEEP DISORDERS CENTER
Accredited by the American Academy of Sleep Medicine.
Robert W. Clark, M.D., Medical Director
© Copyright 2002 Robert W. Clark M.D. Inc.