Sleep Apnea, Snoring, Narcolepsy,
Insomnia and Other Sleep Disorders.

THE SLEEP SITE
BRINGING SECRETS OF THE NIGHT TO THE LIGHT OF DAY...
Understanding the symptoms of sleep disorders.
THE SLEEP SITE HAS BEEN REVISED AND UPDATED.
CLICK HERE TO VISIT THE NEW SLEEP SITE!
THE SLEEP SITE NAVIGATOR MENU
INFORMATION ON SPECIFIC SLEEP DISORDERS

INFORMATION FOR OTHERS:

---

AND FOR MORE INFORMATION: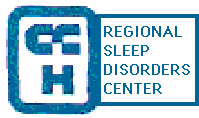 COLUMBUS COMMUNITY HEALTH
REGIONAL SLEEP DISORDERS CENTER
Accredited by the American Academy of Sleep Medicine.
Robert W. Clark, M.D., Medical Director
1430 South High Street, Columbus OH 43207
Tel: [614] 443-7800
Fax: [614] 443-6960
© Copyright 2006 Robert W. Clark M.D. Inc.